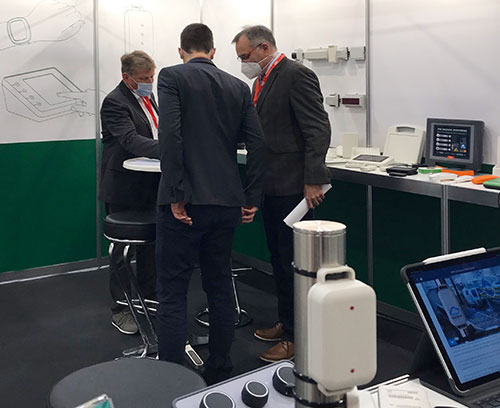 November 2021
"The restart of trade fair events was also successful at All About Automation in Essen", sums up Michael Reimold, Sales and Marketing Manager at OKW Gehäusesysteme. The regionally oriented trade fair takes place at five different locations in Germany and shows a wide range of solutions for industrial automation and communication.
On 27 and 28 October 2021, visitors to the OKW stand in Essen took the opportunity to literally grasp the enclosures and tuning knobs directly and to find out about the wide range of customisation options in personal discussions.
For all those who were not at the fair, we recommend that you click the following link "Smart enclosures for smart industry", so that you too can get started straight away with creative standards from OKW for industrial automation and communication!