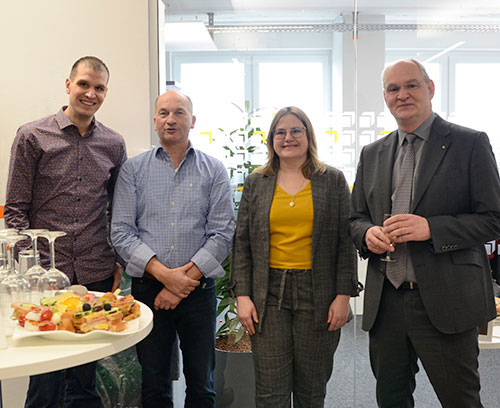 January 2022
Change in Technical Management at OKW
After more than 30 years, our highly respected Technical Director Egon Weinlein moved into the passive phase of his early retirement programme on Friday, 21.01.22.
In his career, Egon Weinlein significantly shaped our company culture and contributed to OKW Gehäusesysteme becoming the successful and future-oriented company that it is today.
Since 1989, more than 40 new enclosure and tuning knob series have been developed, introduced onto the market and established in the long term under his responsibility. In addition, Egon Weinlein himself established the quality management system at OKW and devoted great personal attention to it over the years. At the same time, he always raised the awareness of his colleagues for the high level of quality of the products in order to improve customer satisfaction. He encouraged necessary changes through ongoing training and face-to-face meetings.
We wish Egon Weinlein all the best in this new phase of his life.
Since the beginning of the year, Philipp Schell has assumed responsibility as Technical Director at OKW Gehäusesysteme. After his training in model construction, he successfully completed his master craftsman's examination in the model construction trade. As a designer, he extended his specialist knowledge in enclosure and tuning knob technology development at OKW. Furthermore, he has an in-depth understanding of quality management.
Photo (left to right): Philipp Schell, Egon Weinlein, Yvonne Ellwanger, Christoph Schneider